Easy opening labels: to eat anywhere but not in any way!
Springtime, let us get back to enjoying gourmet pleasures outdoor. Whether it is for salads, finger food, snacking…
Discover our easy openings for food packaging that follow you everywhere.
The Up'n Box, the opening and closing system for trays and pots
On lidding trays, it offers a wide easy opening and closing at will. The tray is simply closed by replacing the opening and closing label, which acts as a lid. It provides a perfect seal and leak-free sealing: a convenient re-seal.
The easy opening solution is available in a single material on PP or PET tray or recyclable or a skin tray plus PE lid for recyclability and environmental protection.
Easy opening for flexible bags, think Up'n Maxi or Up'n Bag
These solutions allow the bag to be opened and closed at will!
Regardless of the content or container, these clever easy-open and close systems fit perfectly to the bag and guarantee a hermetic seal until the first opening.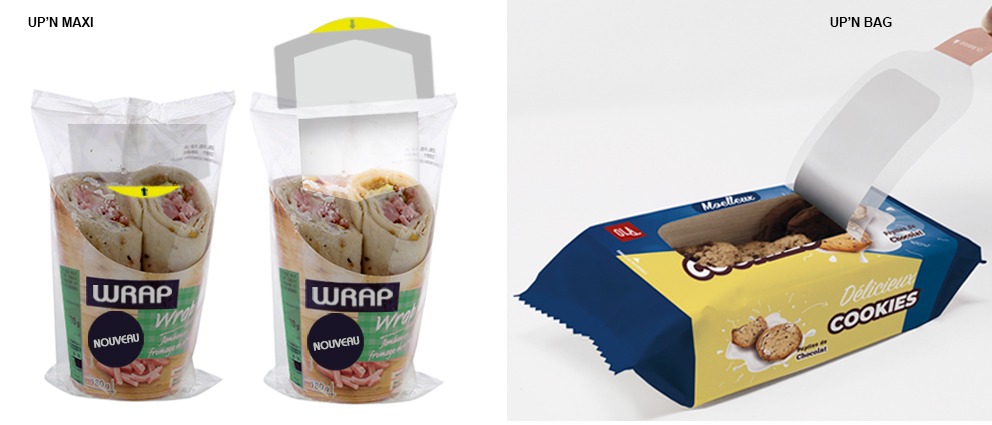 Let us guide you to make your packaging more practical.
Let us find the best easy-open label adapted to your needs!