100% recyclable paper packaging: easy opening and closing labels.
Stop plastic packaging!
Opt for a more ecological packaging, made of paper and stand out from the competition with an opening and closing label. Discover our two-flagship opening and closing systems: Up'n Maxi Paper and Reclosed Powder Paper.
Packaging and open and close paper label: for a recyclable flexible packaging
Very present on the shelves of supermarkets, flexible packaging is often composed of multiple materials that make the packaging partially or not recyclable in the collection circuit.
The desire to move towards more sustainable and ecological solutions led to the emergence of 100% recyclable paper packaging. It has the same characteristics as conventional packaging: sealing, resistant, barrier and waterproof.
Some brands, in agri-food and others, have already adopted paper packaging and are already displaying products, packaged as such, on shelf.
Etik Ouest is a company invested in environment and in the recyclability of materials. That's why, today, we offer several paper open and reclose systems to provide practicality to tomorrow's packaging.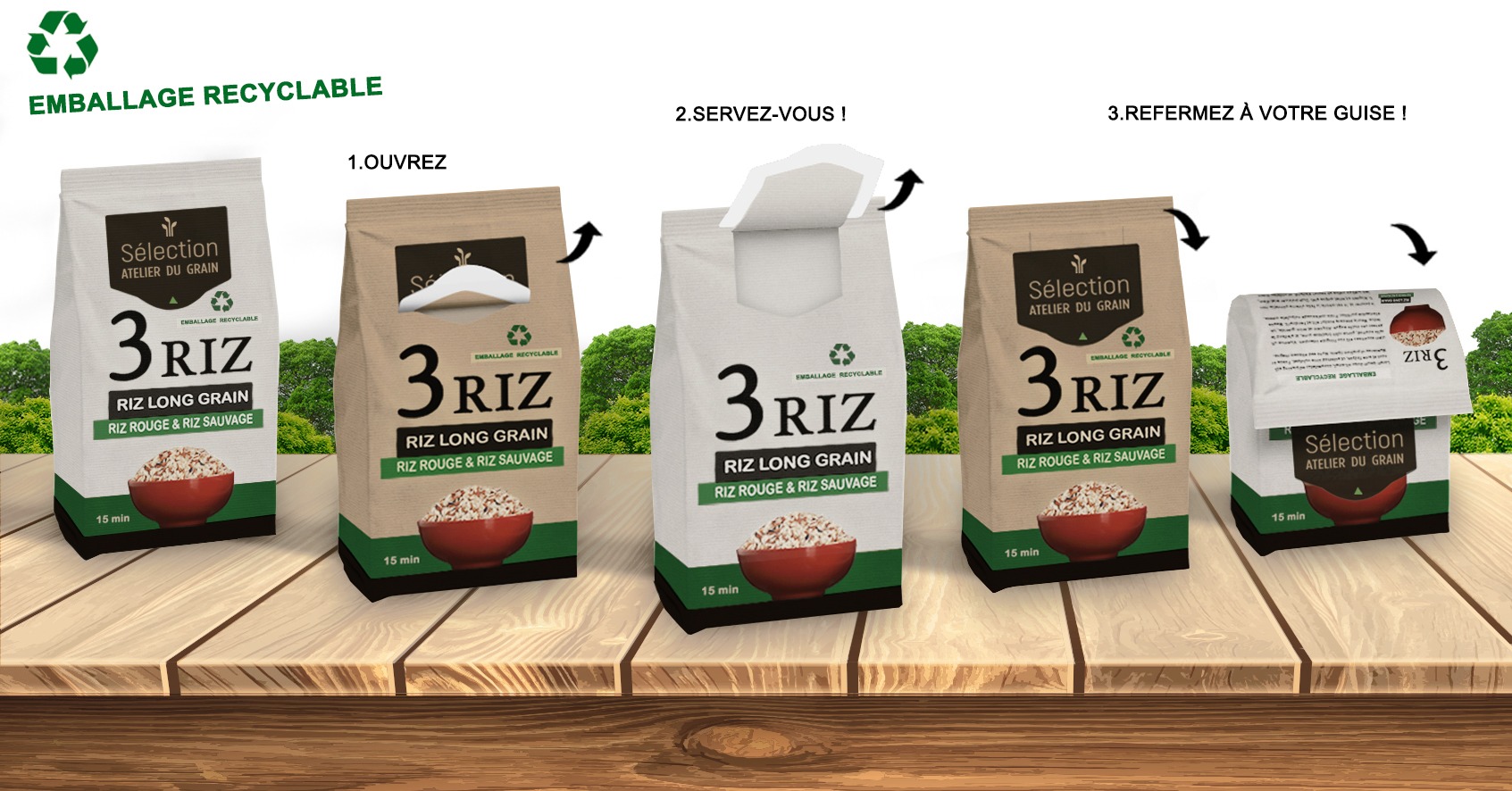 Opening and closing systems made of paper: Up'n Maxi Paper et Reclosed Powder Paper
The Up'n Maxi Paper opening system allows you to take or pour a product. The packaging can be opened without any tools, pouring is convenient and closing is so easy! This system is adapted for dry products and can be applied on paper packaging such as flow pack, doypack and quattro seal.
The Reclosed Powder Paper solution is specially designed for paper bags containing powdery products such as sugar, flour, chocolate powder, etc.
It works by a mechanical closure with two paper hooks. After opening the bag, the consumer helps himself with a spoon or by pouring the product, and then closes the package by folding it on itself. The two hooks snap into each other: the package is closed! This solution fits on doypack, flow pack and double wall flat bottom bags.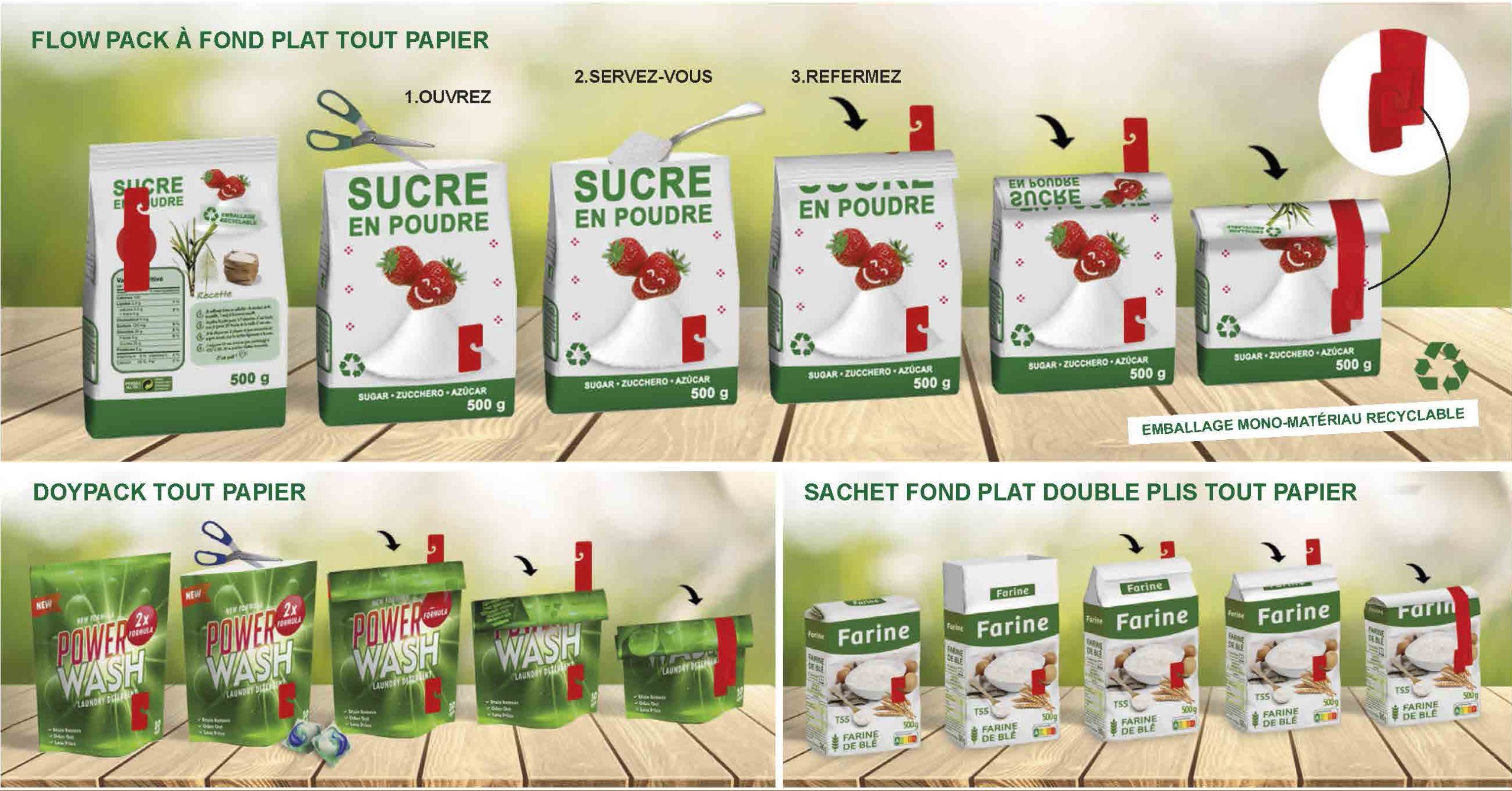 Want you to reduce the environmental impact of your packaging? Are you looking for a way to preserve your product or do you want to make your packaging more practical?
Etik Ouest offers functional paper labels for your ecological paper packaging. For an eco-practical packaging, consult us !