LABEL DESIGNER AND MANUFACTURER FOR PACKAGING

Discover
the super powers of our
opening and reclosing systems
see all packaging solutions

Up'n Bag
the label which opens
and recloses at will!
see the product sheet

Up'n Maxi
the label which allows
a large opening!
see the product sheet
it allows to pour too !
Up'n Bec Verseur
allows to pour your
product perfectly!
see the product sheet
FOOD PACKAGING LABELS 
IN RESPECT WITH YOUR PRODUCTS
Etik OUEST, as a food packaging label specialist, design and manufacture open and reclose solutions for flexible packaging in food industry. 
Our team remains at your disposal to make your packaging labels thanks to innovative, functional and aesthetic solutions. 
Resource & Development department constantly looks for creative and user-friendly solutions to give your products a strong added value.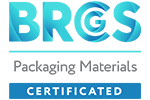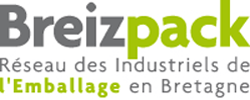 FIND 
FUNCTIONAL SAFETY 
SOLUTIONS 
ADAPTED TO YOUR PACKAGING
First of all, thanks to their R&D department, their innovations and production capacities, Etik OUEST is considered as a European specialist in open & reclose systems adapted to food products' packaging.
Through a large range of innovative systems, several solutions are adapted to customize and improve your packaging. Moreover our seriousness has been confirmed by customers with whom we have been working for almost 15 years. Consequently ask for our references in your environments
More Guarantee and Quality are two fundamental points to work together towards the functional packaging without any risk. We are BRC certified to match with manufacturers' needs and guarantee the hermeticity and food safety of packaging with some unique processes and controls on the market. LMG and LMS tests are systematically made to guarantee a compliant product.
As the result, be quiet and secure !
YOU HAVE QUESTIONS ? A PROJECT ?


YOU WANT TO ESTABLISH A QUOTE ?