Up'n Mono-Material
Solution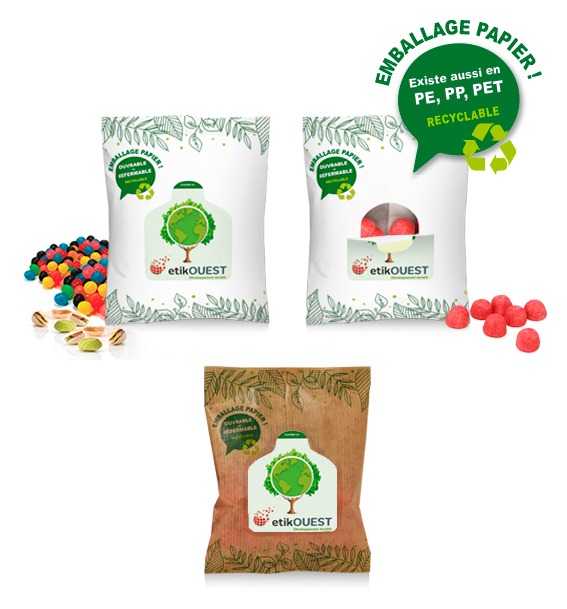 Up'n Mono-Material adapts on:
Responsible solutions
An opening and reclosing solution and a packaging built with only one material
The Up'n Bag and Up'n Maxi systems are evolving in order to consider the environment. They were eco-designed in cooperation with packaging's professionals for bags and trays.
Now our opening and reclosing solutions, at the end of their life cycle, provide an environmentally sound treatment by promoting recycling.
Applications
Mono-material paper:

every dry products (or moist products if paper with PE).
Paper's benefit : recyclability. Drawback: the bag tears completely when it is opened. Solution: Up'n Bag and Up'n Maxi to deal with an easy opening and reclosing without any tool and without damaging the bag.

Mono-material PE:

PE is a recyclable material which recycled goods are used in France.

Mono-material PP:

recyclable when PP is advised.

Mono-material PET:

recyclable when PET is advised.
Functionalities
Opening without tool
Simple or multiple opening and reclosing
Practical pouring
Preservation of the contents in its original packaging
Industrial advantages
Functional packaging until there is no product anymore
Preservation of the packaging process. No loss of yield
Customization possible according to your graphic charter