Easy open & close labels
Solutions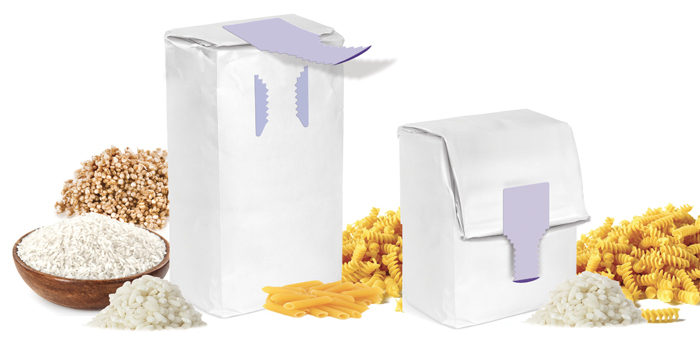 Characteristics of the easy open and close labels
Discover our easy opening solutions designed for packaging. These easy opening labels are suitable for products like rice, pasta or grains. These resealable labels make it easy to open the package safely.
Characteristics of the easy opening and closing labels with reseal
Discover our easy to open solutions for bags. These easy to open labels with reseal are suitable with all solid products: biscuits, pasta, rice, cereals. They allow consumers to help themselves and reseal your packaging while retaining freshness and food favour, and while keeping your packaging's attractive facing: It is the ideal easy open system for design packaging.
Advantages of easy open and close labels
Advantages of easy open and close labels with reclosure
Applications :
Appropriate for dry of fresh products
Adapted to bags closed by rolling or any kind of bag
Non-tearing opening system
Adapted to all kinds of packaging film
Description :
Tamper evidence to guarantee the first opening
A pull up tab
An untearable removable part to ease the opening and reclose easily
A permanent part with multi cuttings to secure the whole label
Advantages :
Easy to open
Several reclosing
Adapted to any papers or films
A high speed applying
Applications : 
Adapted to all kind of products
Reclosing of the bag after the first opening with repositioning the label
Description : 
A pull up tab
A repositionable part
Advantages :
Enables the reclosing of a packaging
Eases the preservation of the product after the first opening
Can be adapted to all kinds of packaging
No modification of the facing of your packaging