Adhesive labels with measuring container,
Dosage
Solution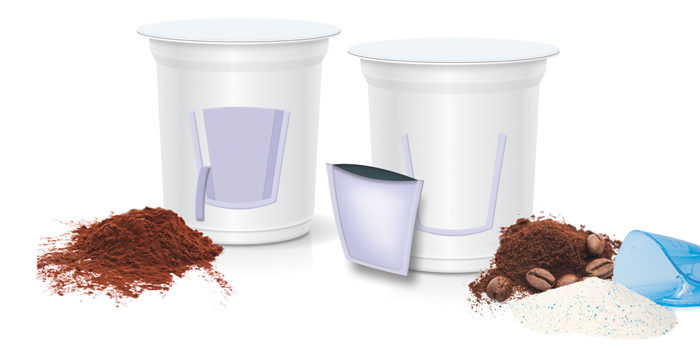 Characteristics of the Dosage Solution
You are looking for simple and environmentally friendly labels for packaging? Etik Ouest offers you in its range, the Pods adhesive labels!
The "dosing" system is placed on the package and remains available. All you have to do is to remove the Pods label, which takes the shape of a spoon or a glass depending on the desired measurements.
This dosing principle is suitable for foodstuffs and liquid, fluid and powdery products.
The Dosage Solution can be adapted to all shapes of packaging such as drums, bags, etc.
The advantages of the Dosage Solution
The Dosage Solution fits on :
ALL FORMS OF PACKAGINGS (CANS, BOXES, BAGS…)
Applications :
Agri-food industries and other industries
Liquid, fluid and powdered products
Functionalities : 
Practicality and precision of measurement
Forming of the pod within 10 seconds
Avoid using a disposable tool and "a pollutant"
Multifunction system: marketing, informative, and functional
Industrial advantages :
Innovative solution, product differentiation to stand the competition, the attractive marketing
Customisation with respecting the graphic chart and the identity
Automatic apply as any labels
No transformation on the packaging line, no loss of yield
Reduction of the packaging weight and the waste